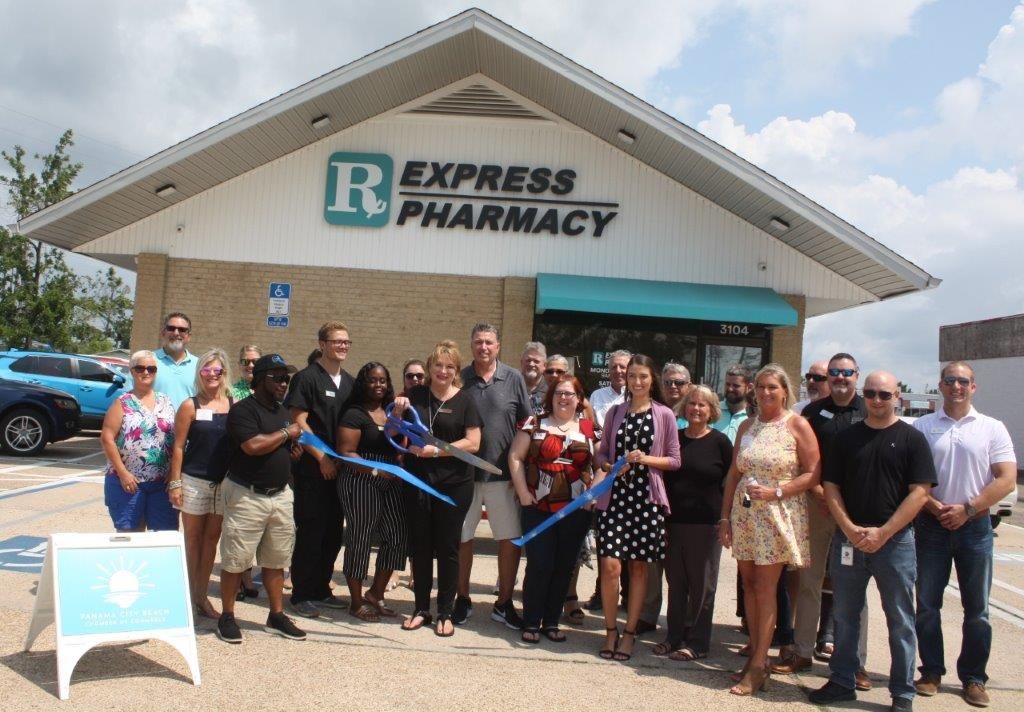 Welcome to Rx Express Pharmacy
We Are Back!
Our Rx Express family is so thankful and blessed to reopen in a new location and continue serving our community. We all have suffered great losses after Hurricane Michael, but we are overcoming! We have missed you, and we look forward to seeing your faces, hearing your stories and reconnecting with you. Come visit our new location and experience the same personal touch only Rx Express can give. We can't wait to see and serve you!
At Rx Express Pharmacy, we guarantee our Good Neighbor promise to treat you like family. We care about your well-being and offer the very best service to our clients. Our goal is to fill every prescription accurately within 15 minutes because we know your time is valuable. We won't keep you waiting.
Most major insurance plans including TRICARE, Medicare, Medicaid, Blue Cross Blue Shield of Florida, Staywell, Prestige, and more, are accepted.
Come in with your next new prescription and experience the Good Neighbor difference at Rx Express Pharmacy – locally owned, locally operated and locally loved.
WE COMPOUND!
Because no two bodies are the same, your hometown pharmacy creates personalized medicine to meet your individual prescription needs. Compounding services include bio-identical hormone replacement, pet prescriptions, topical pain creams, and more.
Why Choose Rx Express
Medication Evaluation
Our staff are trained to be able to detect duplicate medications, therapeutic duplication, as well as ingredient interactions to safe-guard your well-being. Our goal is to help you live healthier and this is just one way that we accomplish that goal.
Best Prices in town!
Our team spends countless hours calling around getting the best prices on prescription and we competitively price our prescriptions to be the best price around. Feel free to ask one of our staff members for a price quote on your next prescription
In and Out – That's our Motto!
Our team is trained to get you IN and OUT as quickly as possible. We guarantee that you won't have to wait very long and our "average" wait time is under 10 minutes! Talk about FAST, FRIENDLY SERVICE!!
Knowledgable Staff
Our staff is trained to help you with every prescription need. Whether you have a question about Medicaid Share-Of-Cost, Insurance Billing, or what medication is best for you – feel free to ask one of our staff members today on how we can better serve you.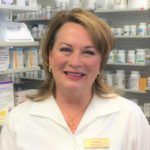 Laura Gould, RPh
Laura Gould, RPh, managed the pharmacy at Bay Medical Center for many years until the hospital decided to close the facility. Laura knew her patients by name. She knew their stories, she knew their health histories, and she knew she wanted to continue serving them.
She saw the closing of the pharmacy as an opportunity to fulfill her lifelong dream of owning her own pharmacy. She met with a group of independent pharmacy owners, and, with their support, opened Rx Express Pharmacy of Panama City in September 2013. Laura became certified in Compounding by Medisca in 2013 and made compounding a facet of her new business.
Laura and her team of techs and associates specialize in fast service and friendliness. The pharmacy offers great pricing, special orders, limited delivery, retail products and compounding.
Rx Express is a Good Neighbor brand pharmacy, which means quality in generic brands which are 100% guaranteed as is any store brand of meter, medical equipment and vitamins. The name Good Neighbor Pharmacy reflects how the owners feel about their patients, customers and visitors.
"We pride ourselves on getting to know each one of you, your families and your medical issues. We are your hometown pharmacy. We make everything personal. Your problems are our problems. Our No. 1 concern is making sure you are getting the correct help you need to help you live healthier," Laura says. She is dedicated to adding staff to meet the demands of business in order to keep wait times to under 15 minutes. The Pharmacy also offers over the counter medications and first aid, vitamins, tupelo honey, medical supplies such as blood pressure monitors and diabetic supplies, and gift items including jewelry, scarves and candles.
Testimonials
"I was using a chain pharmacy and wasn't very happy with it. My doctor said there was a new pharmacy opening up and that I should try it. That was three years ago. It's the best pharmacy I've been associated with in my entire life. They are just an unbelievable group of caring people. I have brought more people to that place than I can think about."
- Patti Smith, Panama City Beach